Friends of Conquest Hospital.
Supporting your local NHS.
Supporting your local Hospital
The Friends of Conquest aim to make a stay in Conquest as comfortable and as quick as can be. We fund the purchase of extra medical equipment for the diagnosis and care of patients and support initiatives that maintain the morale of the staff. By donating to the Friends you are supporting your local hospital and enhancing the good work of the NHS.
GOOD NEWS Friends are delighted to welcome new Trustees
Mike Eastwood
Mike has lived in Hastings since 2014. He is a qualified Marketing professional, with substantial experience as the Chief Operating Officer of a Bahrain-based Retail and Distribution company and as a Board member of a number of companies in the Middle East.  This included being the General Manager of a chain of Supermarkets and three regional Distribution companies. Mike is currently the General Manager of the Friends of the Conquest Hospital and was part of the Board which successfully campaigned to raise £1.5m to purchase a new, state of the art, MRI Scanner for Conquest Hospital.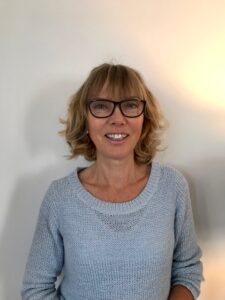 Sarah Coop
Sarah and her family moved to St Leonard's on Sea 5 years ago from Belsize Park in North London.  Sarah is a professional fundraiser and previously spent 15 years as the Development Director of Artichoke whose huge outdoor art projects were dependent on fundraising, the average project cost being £4m.   Previously Sarah worked at Hampstead Theatre, The Roundhouse, The Philharmonia, The Royal Philharmonic Orchestra and The Academy of St Martin in the Fields.  Sarah possesses a wide spectrum of fundraising experience across major gift, corporate, statuary, charitable trust and direct mail fundraising. Sarah is a Trustee of the Theatre de Complicite and the Foreshore Trust and is involved with the Hastings Refugee Buddy Programme.   She was a judge for Miss Gilbraltar 2013 and was awarded Freedom of the City of London in 2016.